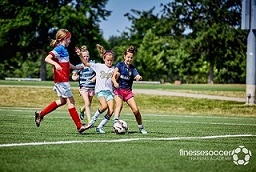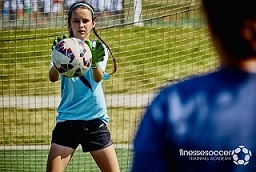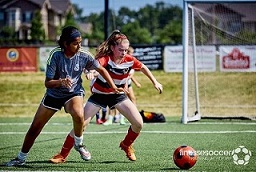 Want to train? 

If you would like to join Kansas City's only all-female soccer training academy, sign up or contact us to find out more information.
Email
train@finessesoccer.com
Phone
913.777.9255
Benefits:
All-female training staff
Technical training for field players and goalkeepers
Small group training format
Sessions customized to players' needs 
Connect with us:
Welcome to Finesse Soccer
Welcome new and returning players to the Finesse Soccer Training Academy registration system. Here you'll be able to register and pay for upcoming programs. If you are having any problems, please contact me directly (Carrie: 913.777.9255 or train@finessesoccer.com). To return to our main website, click here.
In essence, this will allow you to create a profile for yourself and your children, making it easy to register and pay for upcoming programs. Once you have created your profile, all you'll need to do is register your daughter for a particular program and follow the quick instructions. You'll only need to setup your profile once; when registering for future programs, it's a click of a button and you're in!    
We accept payment via Cash, Check or PayPal (billing@finessesoccer.com), which is free of processing fees. If you prefer to pay that way, when the screen prompts you to Pay Now, click on the Pay Later or PayPal button on that screen. 
Enough of the talk, let's get started! Click on the menu item at the top to get started!